All Locations for All Universities
The below map is intended to illustrate a general view of SIP protected healthcare provider locations throughout the region in support of each university's overall mission to achieve excellence through teaching students, advancing research, and providing public service for the benefit of the state's citizens. Please contact the universities directly for actual practice locations.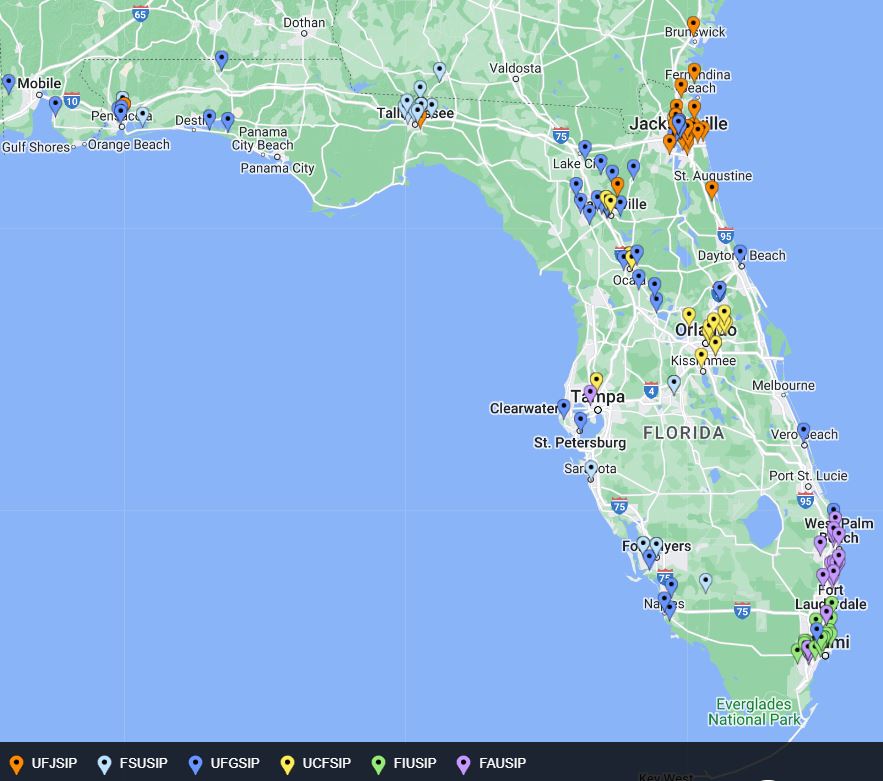 This webpage, SIP Participant Practice Site Maps, is managed by Lynette Belforti, Operations & Underwriting Officer, and updated the beginning of every new fiscal year.
Please feel free to contact her for any questions or recommendations regarding page content.